Healthy Meals Power Healthy Minds
OMS Cafeteria Manager- Michelle Leamon
School Lunch information will be posted when made available by the nutrition department. You can visit the district lunch webpage for more information.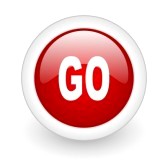 NSLP Nutrition Requirements
In order to receive reimbursement, each school is expected to meet requirements set by the USDA in the Dietary Guidelines for Americans.
To meet USDA requirements, the average school meal, analyzed weekly, must:
Contain no more than 30 percent of calories from fat
Contain no more than 10 percent of calories from saturated fat
Provide one-third of the Dietary Reference Intakes (DRIs) for calories, protein, vitamin A, vitamin C, iron, and calcium
Many doctors and nutritionists argue that these guidelines, while a good start, still fall far short of what is needed to plan truly healthy meals for children.
The 2004 reauthorization of the Child Nutrition Act requires every school receiving federal funds for food service programs to adopt a wellness policy by the beginning of the 2006-2007 school year. Each school's wellness policy must include:
Goals for nutrition, education, physical activity, and other school-based activities to promote student wellness
Nutrition guidelines for all foods available on each school campus during the school day
A plan for measuring the implementation of the wellness policy
Plans to involve the parents, students, and other school faculty and the public in the development of the policy
A reimbursable lunch must include at least three menu items. These items must include an entrée and either cow's milk on a nutritionally equivalent nondairy beverage. All menu items or foods offered as part of a reimbursable lunch will contribute to meet the nutrition standards and must be included in the nutrition analysis. Foods served a la carte and foods of minimal nutritional value are not to be included in the menu analysis, unless offered as part of school lunch meal.
Schools may use one of five types of menu planning systems to guarantee meals meet nutritional requirements: food-based menu planning, enhanced food-based menu planning, nutrient-standard menu planning, assisted nutrient standard menu planning, and alternate menu planning.
Recent findings of the third School Nutrition Dietary Assessment Study (SNDA III) show that schools continue to fall short of meeting USDA requirements for fat and saturated fat. The 2004/05 school year survey showed that, on average, 34 percent of calories in most school lunches came from fat, and that only 20 percent of all schools met the guidelines for total fat in the average lunch.
More schools are meeting requirements for saturated fat compared to previous years. However, 70 percent of schools are still offering more than 10 percent of calories from saturated fat.
More than two-thirds of school lunches met the requirements for protein, vitamins, and minerals.