The Work is Worth It!
Cheerleading Tryout interest meeting was held
March 6th at 6pm in the Little Theater. If you missed the meeting please contact Coach Stephens by March 29
Tryouts will be held April 9-13th beginning at 4:00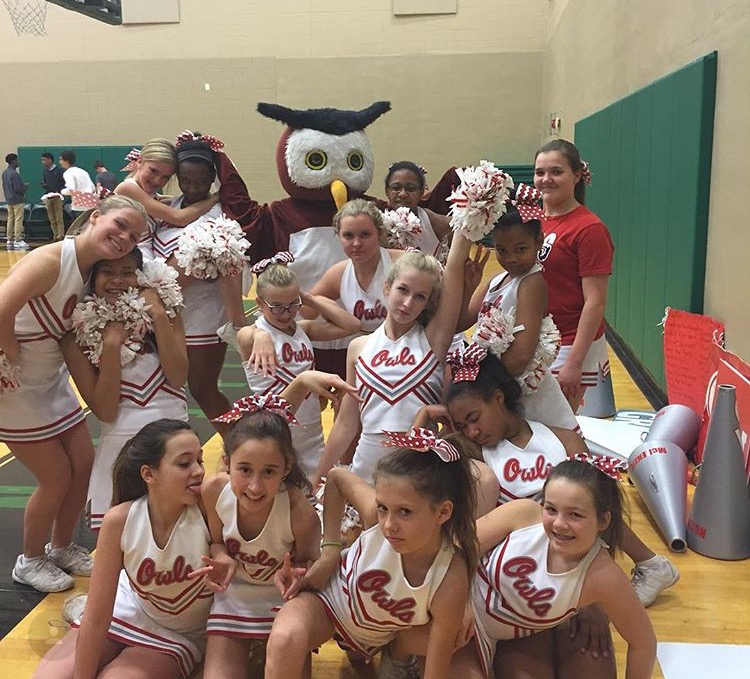 Summer camp will be July 9-12th at Great Wolfe Lodge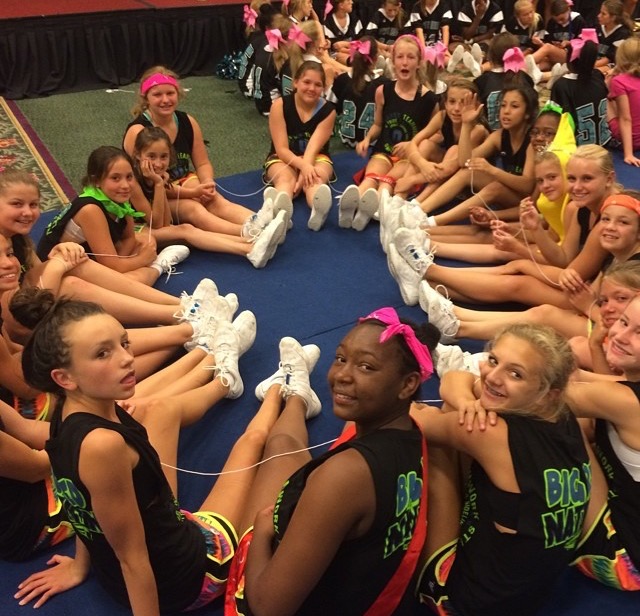 (attendance is required)
All cheerleaders will practice as one squad from April until after camp. We practice 2 times per week in the summer and attend a 4 day overnight camp. Parent time and transportation is required.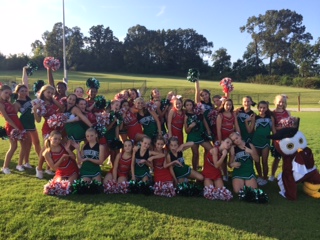 Check out our Cheer Through the Years Photo Album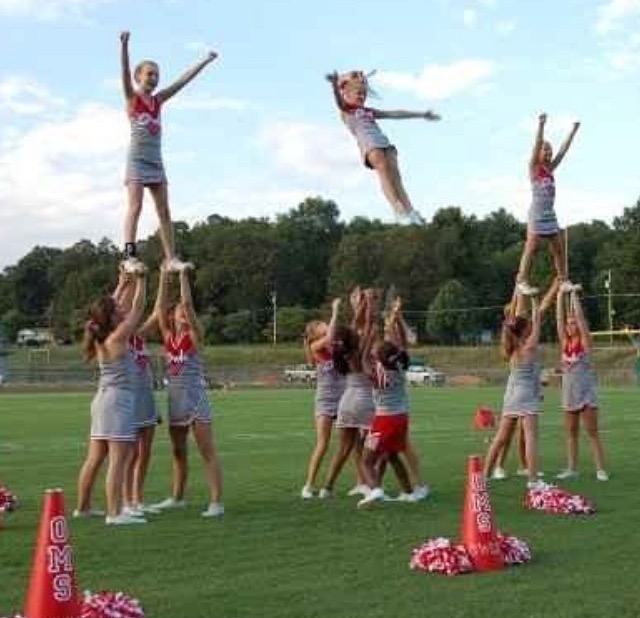 Click the Owl to access all athletic forms
Cheer fees total $650 and are due in two or four payments by the date of summer camp. Summer camp alternates between a beach camp and an university camp. All cheerleaders must attend camp to remain on the squad.
All star cheerleaders must meet commitments to OMS first and foremost to remain on the school squad. OMS does not currently compete. We participate in parades and community performances as well as pep rallies.

Coach Stephens' Bio:
I am proud to say I have been a teacher and school counselor at Ooltewah Middle for 15 years. I began coaching at OMS in 2008. Prior to coaching at the middle school, I was privilaged to serve as an all-star cheerleading and tumbling coach as well as a judge for various programs in the competitive field. From 1997- 2002 I worked as a camp instructor as well as a high school and college choreographer for multiple schools in North Georgia, parts of Alabama, and Marion county, Tennessee. I hold NFHS certifications and AACCA accredidations for stunts, tumbling, and safety.